According to great scientists such as Albert Einstein, time is not as stable as most of us think. As humans we're adjusted to time and our evolution has established tricks to allow our conscious minds to deal with it but in reality it's a slippery concept.
Time slips occur when a current time (now) interlaces with a previous time (then) and can be experienced by the person from the more recent time. However, the event is usually unnoticed by the people from the earlier time. What is the evidence for this phenomenon?
Well, plenty if you know where to look. In fact it's so common that we've even built it into the English language. We'll explain. When a time slip occurs people in both realities are able to experience the alternative reality.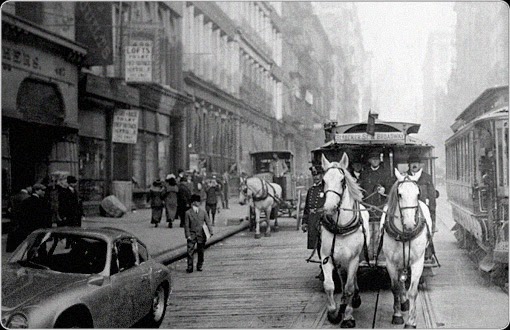 Still, according to most accounts, this usually lasts for only a few seconds and the human brain does its best to filter out these anomalies. This has given rise to expressions such as "I could have sworn that I've just seen" or "my eyes must be playing tricks on me" or even "you won't believe what I just saw". Over the years people have claimed that they've seen old airplanes parked in fields that were once airports or roman soldiers marching down their road. 
In almost all cases the person experiencing the time slip blinks, looks again and is startled to find that whatever they saw has now vanished. However, photography has captured these anomalies from the time that the camera was first invented. In fact, the longer exposure times of early cameras have revealed more than the modern "instant" versions do but there are